Giving a new flavor to Point of Service
In UAE and other parts of Middle East where retail is a prevalent industry,  cost effective and reliable Point of Service (POS) systems are a must. POS systems have evolved over the years with additions like touch screens, mobile credit card terminals and 2D/3D barcode integration.
One important aspect of these systems is reliability, which can be achieved by making sure your hardware is top notch.
Nexcom is a company from Taiwan specializing in Industrial Computing solutions. Nexcom has their own POS system – NexPOS, an interface and software. This is a thumbs up as far as reliability is concerned as the components which are used for industrial grade, rugged usage will be used in this POS machine.


With the aim to provide Point of Service (POS) solutions, NEXCOM's POS solution features high performance, green technology and OEM/ODM reliability that ensure the success of customer's investment.
NexPOS, Transform Your Business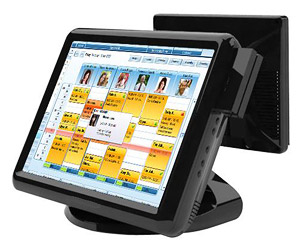 Welcome to a new world of interaction – where you can serve your customers how, when and where they choose across point of service, mobile and online channels. It's possible to achieve this when you partner with NexPOS. Learn how our continuous innovation, global reach and cross-industry knowledge and experience will help you transform your business.
NEXPOS is a newly formed team under NEXCOM's Industrial Computing Solution (ICS) business group, which provides innovative "Point of Service (POS)" solutions. We specialize in new hardware solutions, system planning, design implementation, and project management. Our people have decades of experience in the "Point of Service (POS)" industry. They are carefully selected not only for their technical brilliance, but also for their mature attitude in solving and providing expert advice, and innovative hardware technology, and also providing hardware design solutions for your enterprise systems integration.
NexPOS Leadership for Customization Service
High Performance and Green Technology
Expert Service Offerings
Reliability in design and manufacturing (OEM/ODM)
Outsourced manufacturing second to none
Our approach is always customer centered. Providing industry's leading solutions, we are to help ensure success of your solutions investment.