What if you could track the location of your attendees around the event floor, share content with them and understand their needs based on location and behavior? Now you can! And you can enhance your security and marketing outcomes. These are some of the capabilities that beacons bring to your event space.
BEACON TECHNOLOGY CHANGES EVERYTHING FOR EVENTS AND CONFERENCES!
Beacon technology works with smartphones and tablets, listening for the signals from apps that are available for both iOS and Android. Beacons use low energy Bluetooth technology that locates smartphones and tablets that have your mobile app installed. Determine location and track movement and when your attendees enter predefined zones.
Beacons change everything! You will love how your guests respond!
IMPROVE CUSTOMER SERVICE AND EVENT EXPERIENCE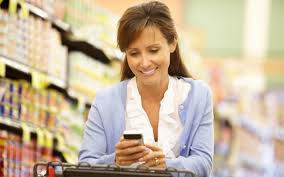 Beacons can ease registration, accelerate checkout and let you make timely personalized offers to guests along the way. Reach out with content and receive data in return while you improve your customer service and the experience. Beacons give your attendees the ability to open doors and pass unhindered through gateways that deny access to unauthorized guests.
Use beacons to understand your participants and deliver enhanced service to them!
Create brand awareness, not just for your brand but those of your exhibitors by targeting content at attendees as they circulate. A coordinated strategy that includes your exhibitors and vendors will help everyone. Beacons can make your event so memorable that your exhibitors and attendees will talk about it for years to come!
Use beacons to understand your participants and deliver enhanced service to them!
DEFINE YOUR EVENT SPACE AND GATHER INSIGHTS
When you place beacons at carefully selected points around the space of your event, you set the stage to collect more refined data to feed into your marketing analytics and enhance the experience for your attendees. The technology for beacons is still developing, but you can benefit from it right now. Collect data that gives you intelligence about engagement and behavior and use it to improve your offerings and test innovations.
Your attendees will move freely and without worry as you base interactions on their locations and actions. You gain automated event management that delivers a commanding insight. The information that emanates from beacon technology adds an enriched event environment for all of your event participants.
Beacons redefine the meaning of event attendance and create the big picture for your selling
With the right development partner, you can have the most innovative beacons solution possible. The advantage to you is that it will give you deeper insights to define your marketing and on which to create offerings that drive customer engagement. Ultimately, beacons will increase the return on investment for your event or conference. Beacon Solutions are just one of the exciting new tools that PearlQuest can provide for event and conference management.
Talk to the development experts at PearlQuest about your digital beacon solution!