Pearlquest.ae Website Launched!
We are superfluously happy!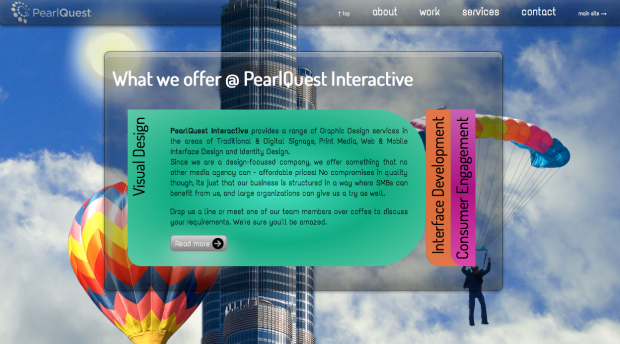 An extremely ambitious effort by us, the site features many aspects which make it off-beat. Though this Blog and the main site are a part of it, the intro page [pearlquest.ae] is made to give an extra-edge to the company.
Made using the Parallax Framework in jquery and a lot of CSS3 features, we would really like to know how you find it. The Parallax plugin used here (Jarallax) is not responsive, thus mobile users will be redirected to this site.
Lastly, thanks loads to the various people who have helped in this project and they have been mentioned in the credits page.